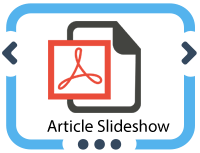 ---
Download citation:
BibTeX
|
RIS
|
EndNote
|
Medlars
|
ProCite
|
Reference Manager
|
RefWorks
Send citation to:



---
Aryanezhad M, Shakibaie M R, Karmostaji A, Shakibaie S. Prevalence of Class 1, 2, and 3 Integrons and Biofilm Formation in Pseudomonas aeruginosa and Acinetobacter baumannii among ICU and non-ICU Patients. IEM. 2 (4) :1-7
URL:
http://iem.modares.ac.ir/article-4-6807-en.html
1- Department of Microbiology and Virology, Afzalipuor School of Medicine, Kerman university of Medical Sciences, Kerman, Iran.
2- Department of Microbiology and Virology, Kerman University of Medical Sciences, Kerman, Iran
3- Infectious and Tropical Diseases Research Center, Hormozgan University of Medical Sciences, Bandar Abbas, Iran
4- Students Research Committee, Kerman university of Medical Sciences, Kerman, Iran.
Background: Infections caused by Pseudomonas aeruginosa or Acinetobacter baumannii are of greatest concern for hospitalized patients, particularly those in intensive care units (ICUs). The aims of this study were to investigate the prevalence of integrons and biofilm formation among P. aeruginosa and A. baumannii isolates collected from ICU and non-ICU inpatients.
Materials and Methods: A total of 90 P. aeruginosa and 90 A. baumannii isolates were recovered from patients admitted into diverse units of Shahid Mohammadi hospital in Bandar Abbas from January to December 2014. Bacterial identification was carried out by phenotypic methods and PCR. Antibiotic susceptibility was measured by disk diffusion assay. The presence of Class 1, 2, and 3 integrons were evaluated by multiplex-PCR. Biofilm quantification was done by microtiter method.
Results: The highest number of isolates (48%) were recovered from ICU patients. 81% of P. aeruginosa isolateswere sensitive to piperacillin/tazobactam and ticarcillin, while 60% were resistant to third generation of cephalosporins. In case of A. baumannii, all the isolates were sensitive to colistin, but 98% were resistant to other antibiotics (p≤0.05). Susceptibility to ceftazidime, ticarcillin, imipenem, and piperacillin/tazobactam were higher among isolates obtained from non-ICU patients. Class 1 integron was detected in 13.3% of the P. aeruginosa and 40% of the A. baumannii isolates, while Class 2 integron was harbored by 7 and 6.6% of the isolates, respectively. Furthermore, 23% of the A. baumannii and 12% of the P. aeruginosa isolates showed strong biofilm activity.
Conclusion: Class 1 integron-positive isolates were resistant to three classes of antibiotics and predominantly observed in specimens collected from ICU patients showing strong biofilm.

Received: 2016/05/28 | Accepted: 2016/10/1 | Published: 2016/10/5
---
---
---